about us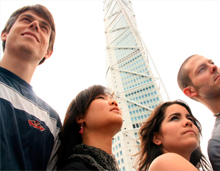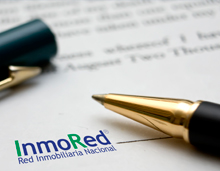 Our objectives have been achieved. We are committed to new projects for the future.
1995 marked the beginning of InmoRed as a property consultancy firm aimed as much for investors as users, rising to the challenge of be-coming a company characterised by the credibility of its performance, the trusted and lasting relationship with its clients, and the strictest confidentiality in all of its dealings. In just a few years these objectives have been achieved.

InmoRed has demonstrated with the service provided to its clients that trust can be achieved only thanks to the professionalism that is cha-racterised by the whole team.

In the property sector it's easy to establish a company quickly. Howe-ver, InmoRed looks toward a long-term future, a project of services in which the most rigorous professionalism and relationship with its clients guarantees the stability and prestige of the company.
national network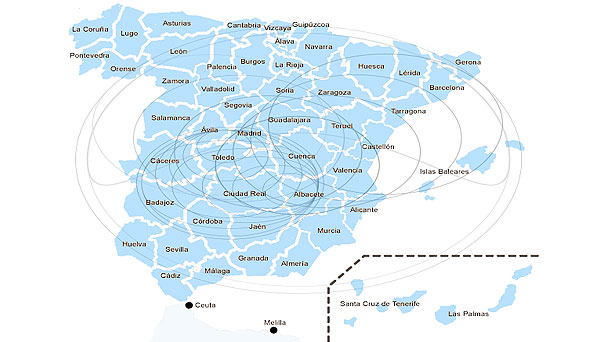 InmoRed develops its philosophy by giving priority to honesty and credibility in Property Mediation coordinating a highly skilled and dedicated professional team.

InmoRed has partners in every county, extending its active network throughout Spain, addressing all the requirements of clients wanting to expand or simply wanting to establish themselves in the national market, achieving global and international cover.
international network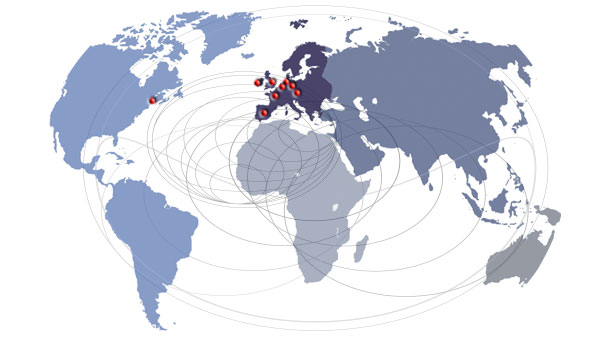 Moreover, InmoRed is integrated in the international property network with the objective of covering integral services at a global level, as much for Spanish companies that wish to expand to other countries as for international brands wishing to establish themselves in Spain. We are currently active in the following countries: